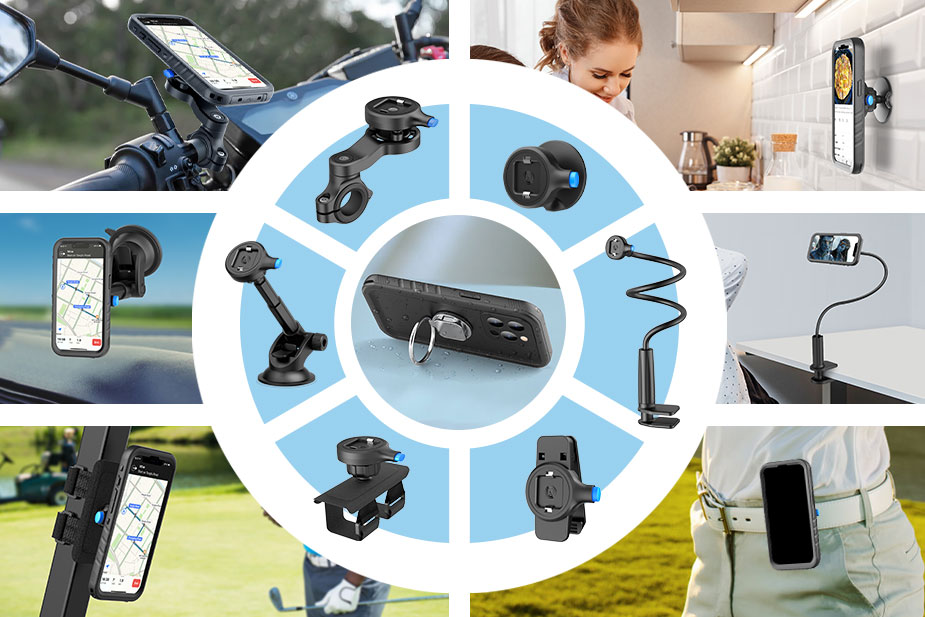 About Sportlink
Sportlink specializes in the design and manufacture of Outdoor & Sporting Mobile Accessories, that inspire you to get out and enjoy your freedom!
The core competencies of the company are our in-house product design, mold design, mold fabrication, and injection molding. As a result, the company has become a one-stop supplier to the smartphone accessory industry over the past 12 years. The highest quality standards are always guaranteed by the know-how of the company and the consistently in-house production.
It all began with our WaterProof, DropProof, DirtProof, and SnowProof line of cases, we strive to free you from hesitations, restraints, and fear. Then, we expanded into new territory - the universal smartphone mounting system was launched in 2016. The basis of the product line is the quick-mounting mechanism design, a one-handed quick attach & detach mechanism. It's a perfectly matched product range, which is used for outdoor, sports, leisure, and everyday activities. Along with the ultimate protective waterproof phone case, it opens up an infinite number of possible combinations. Whether you are on a bicycle or motorbike, in a car, while running, golfing, or whatever, you got the right solution here to make life easier!
Contact Us
Company: Shenzhen Zhiyuan Tongtai Technology Co., Ltd.
Address: 3F Building B, Kejutong Industrial Zone, Fuhai Street, Baoan District, Shenzhen 518103
Tel: +86 189 0245 0709
Email: info@sportlinkcase.com