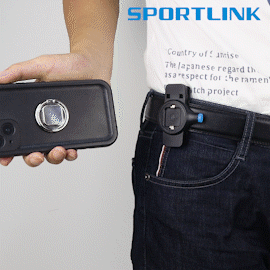 Experience the freedom of effortless accessibility with the Quick Mount Belt Clip.
Secure Mounting: Say goodbye to fumbling for your phone in your pocket or bag. With our quick-mount system, your smartphone stays securely attached to your belt, always within arm's reach.
Drop Protection: Accidents happen, but with the included drop protection case, your precious device is shielded from unexpected falls and impacts.
Hands-Free Efficiency: Whether you're a busy professional or an active explorer, this belt clip ensures that your iPhone is where you need it when you need it.
What's Included
1 x Belt Clip
1 x Ring Adaptor K4
1 x Shockproof Case for your selected iPhone model