My iPhone Is Already Waterproof, Why Do I Need A Waterproof Case?
Aug 02,2022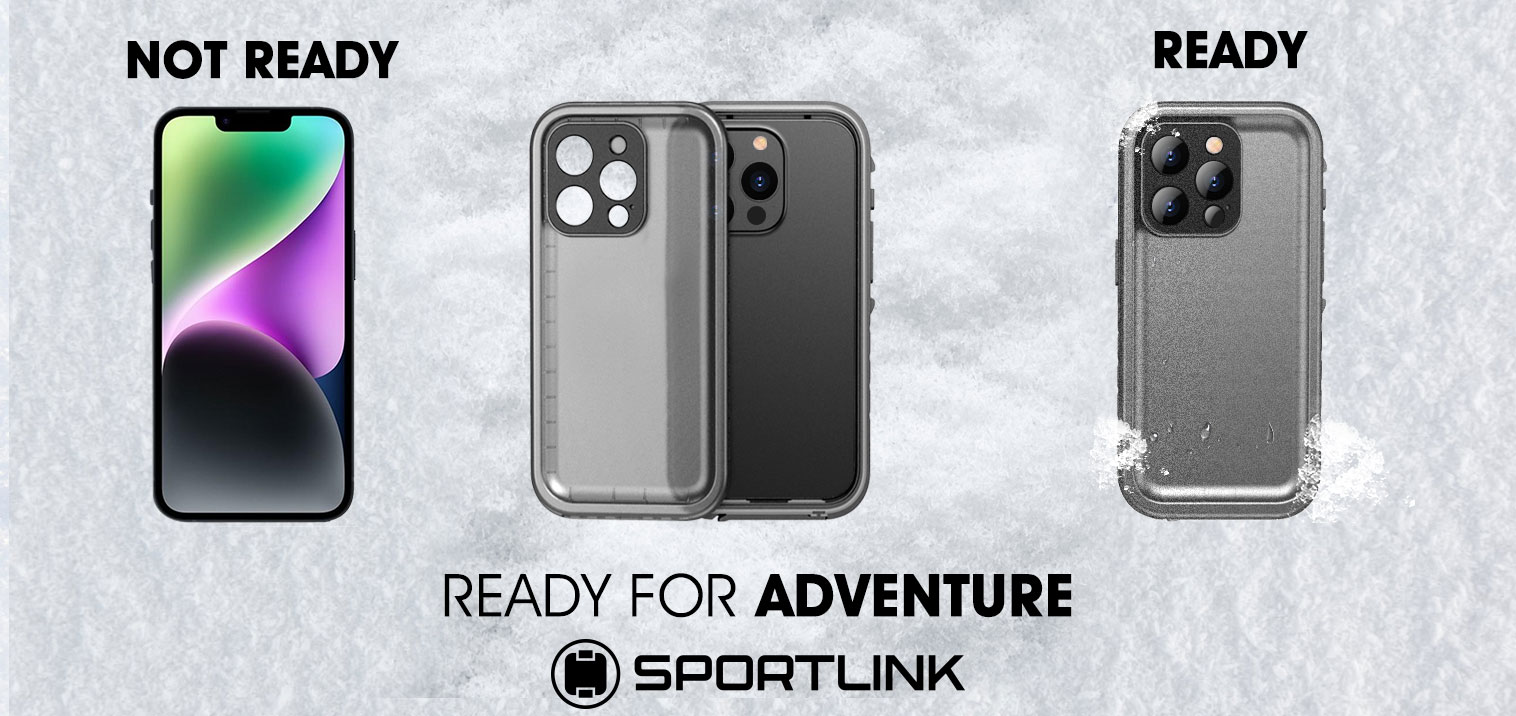 Apple has announced that the new iPhone will be waterproof, however, they will not honor any claims where the device has water damage "Liquid damage is not covered under warranty". A waterproof iPhone case is essential if you want to use your iPhone for water-related activities.
Here are the top 8 Reasons why you need a waterproof case for iPhone
1. Wash and disinfect safely
With a Sportlink waterproof case, you can wash and disinfect your iPhone safely without fear of liquid getting into the port or openings of your phone. It is not only hygienic to disinfect your phone, but also necessary. As formerly established, cleaning your phone is crucial to stop the spread of viruses such as the coronavirus (Covid-19).
2. Confidently take your iPhone to beach outings
Afraid of bringing your new iPhone 14 to the beach? Are you scared of liquid damage? We all know how hard it is to bring your cell phone to the beach. With a Sportlink waterproof case, you can enjoy taking pictures at the beach with family and friends without worrying about the possibility of a damaged phone.
3. Take underwater photos/videos
Tired of not being able to capture what you see while snorkeling? With a waterproof case, you can now take gorgeous photos of the exotic wildlife and jaw-dropping scenery underwater! Imagine being able to record fish and turtles swimming or the sunset in the Bahamas.
4. Safeguard your phone from water
Waterproof cases are superb for beach outings and pool parties with family or friends. However, one should not forget that waterproof cases are also valuable for everyday situations. Everyone is always around water and other liquids. One mistake, a simple spillage, could end your phone's life. Why risk it? Go get the ultimate phone protector. Get yourself a waterproof case.
5. Protect your phone from damage
The most obvious reason one would get a waterproof case is due to protect one's phone from damage. Sportlink Waterproof cases save your phone from falling as they are shockproof, as well as dust, snow, and water. Consequently, waterproof cases are your best bet to safeguard your phone on water and land.
6. Use your phone anywhere
Singing your favorite hits while showering, chilling in your hot tub or bubbly jacuzzi, or simply texting your friends and taking a selfie -- these are just some of our favorite activities to do in our glorious bathrooms.
7. Protect your phone from accidents
Babysitting a playful child or having a fun, active night out with friends? You can do your responsibilities or enjoy your life without worrying much about your phone. With Sportlink waterproof cases, you can protect your phone from unforeseen accidents.
8. Be prepared for rainy days.
It must be hard to call for an emergency or contact a loved one on rainy days, especially when you're out! Apart from risking your phone from getting wet, you may even accidentally drop it in a muddy puddle. With Sportlink waterproof case, you can prevent those things from happening! You can text or call your loved ones comfortably on a messy, rainy day.
Check to buy a waterproof case for your iPhone Now!
Comment