Waterproof Case or Waterproof MagSafe Case: What's the difference?
Oct 12,2022
Sportlink has just launched two different waterproof cases for the new Apple iPhone 14 models. Although both waterproof cases are compatible with Apple's MagSafe and Qi wireless charging, what exactly is the difference between a Waterproof MagSafe Case and a Regular Waterproof Case?
Sportlink waterproof Case is featured a built-in screen protector to keep the phone case fully sealed. It's a slim and sleek case with 360-degree protection for all your underwater adventures, and this case works with Apple's MagSafe charger and Qi wireless charging, but it's not designed to work with other MagSafe accessories, such as the Apple MagSafe wallet.
iPhone 14 Waterproof Case for MagSafe
In addition to the above features, the Sportlink Waterproof Case for MagSafe is designed to work seamlessly with the MagSafe ecosystem of accessories! Designed with a magnetic ring on the back case, it enhances magnetic adsorption and ensures your phone is automatically aligned with the wireless charger. It's a must-have accessory for MagSafe fans who want to take their device anywhere and enjoy advanced technology.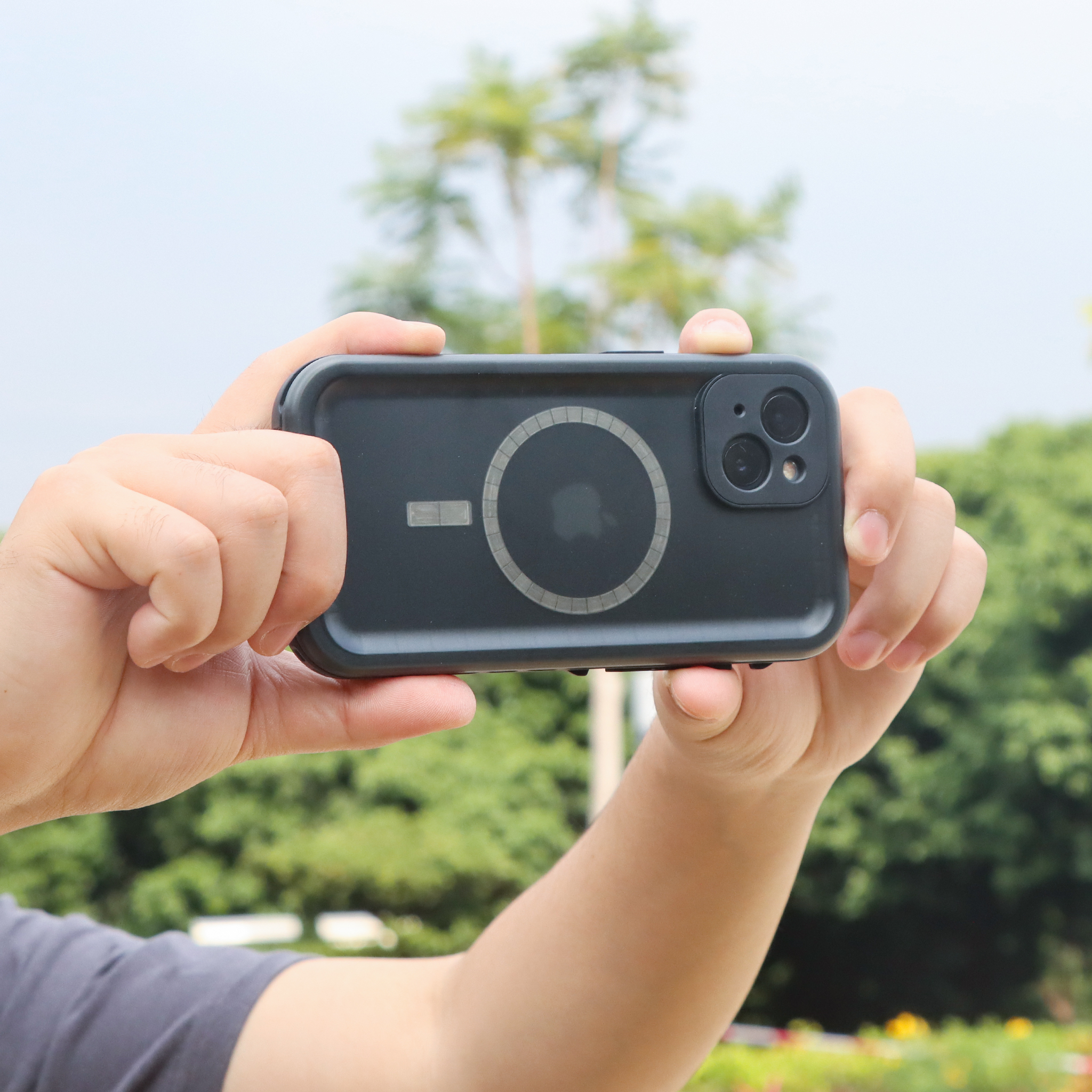 Which iPhone 14 waterproof case should you choose?
Comment