Introducing Sportlink Motorcycle Handlebar Mount: The Ultimate Smartphone Mount for Motorcycle Enthusiasts!
Mar 16,2023
As a motorcycle enthusiast, it's essential to have a reliable and secure method of mounting your smartphone on your motorcycle or bike. Whether you're using GPS to navigate or want to listen to music while you ride, having your phone within easy reach is a must. That's where Sportlink Motorcycle Handlebar Mount comes in.
The Sportlink Motorcycle Handlebar Mount is an innovative mount designed for motorcycle riders. It features a vibration damper that keeps your phone steady even on rough terrain, ensuring it stays in place and doesn't fall off. The unique EasyMount locking mechanism provides a secure and stable mounting solution, so you can use your phone without worrying about it slipping or sliding around.
Specification:
Made from tough glass filled nylon
Stainless steel hardware
Fits handlebar sizes 22m (⅞"), 25mm (1"), 28mm (1-⅛"), 32mm (1-¼") (diameter)
360 degree adjustable installation angels
Holds phone securely in landscape and portrait positions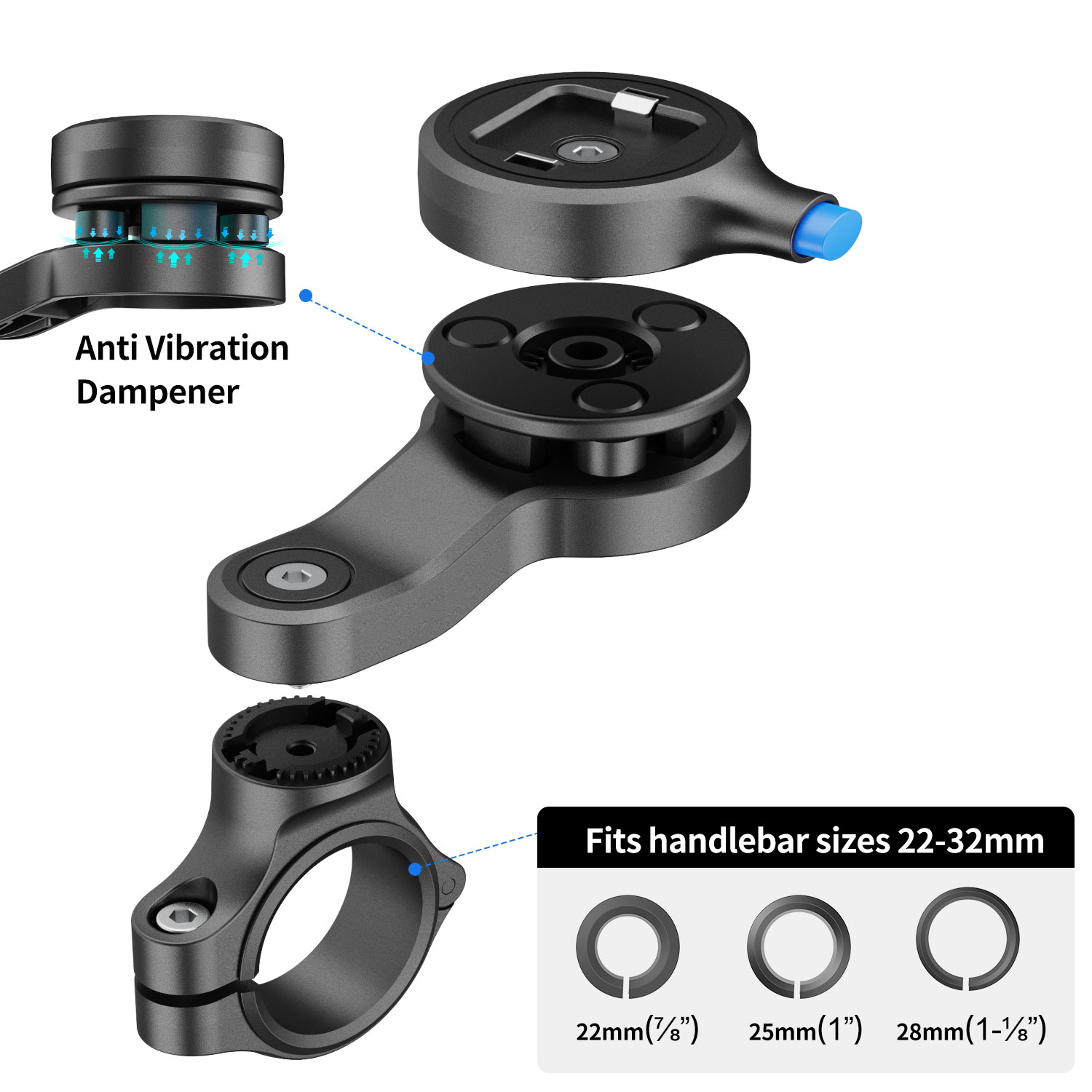 One of the best things about the Sportlink Motorcycle Handlebar Mount is how easy it is to install. The mount fits most motorcycles and can be installed in just a few minutes, making it a convenient and hassle-free accessory. Once installed, the mount allows for quick and easy attachment and detachment of your phone, so you can access it whenever you need it.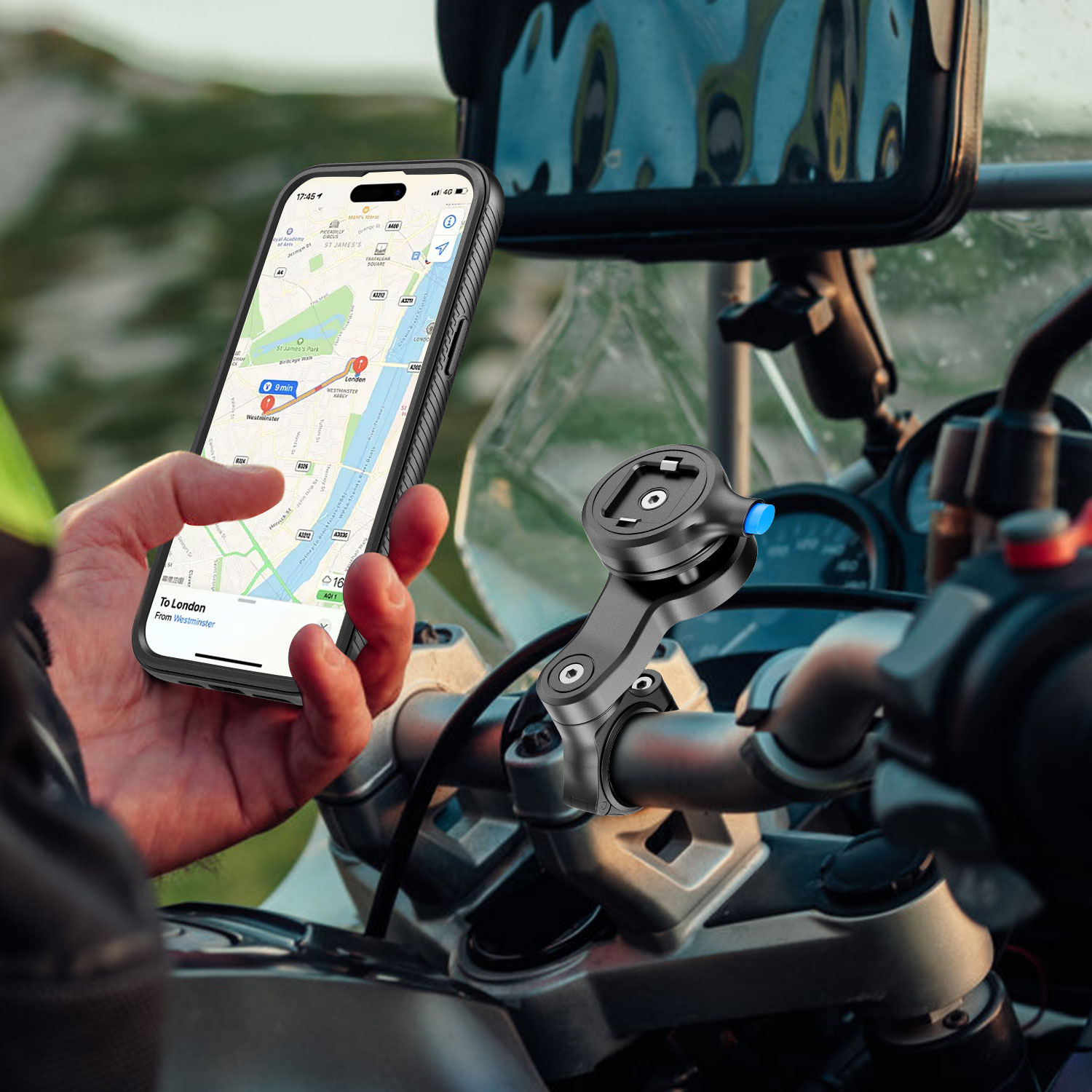 The Sportlink Motorcycle Handlebar Mount is made with high-quality materials, ensuring durability and reliability. You can trust that your phone will stay secure and in place, even on the bumpiest of roads. Plus, the sleek and stylish design of the mount is sure to complement the look of your motorcycle.
Overall, the Sportlink Motorcycle Handlebar Mount is an essential accessory for any motorcycle enthusiast who wants to stay connected while on the road. It provides a secure and stable mounting solution for your smartphone, allowing you to use it safely and easily without worrying about it falling off. So why wait? Order your Sportlink Motorcycle Handlebar Mount today and enjoy a worry-free ride!
Comment