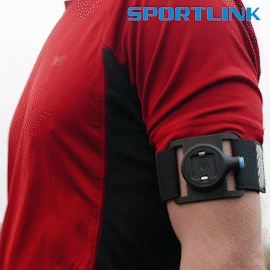 Free Your Hands with Sportlink Universal Armband
Experience a new level of freedom during your workouts and outdoor adventures with the Sportlink Universal Armband. This versatile accessory revolutionizes how you interact with your phone while you run, swim, and embrace every moment of your active life.
Ultimate Comfort: Our armband is engineered for exceptional comfort during even the most strenuous workouts. Its minimal contact with your skin reduces sweat, ensuring you stay focused and comfortable throughout your exercise regimen.

Secure with Patented Technology: Trust in Sportlink's patented quick-locking mechanism to keep your phone securely in place while you conquer your fitness goals. No more worries about your phone slipping or falling during intense activities.

Stay Connected Effortlessly: Stay in the loop with fitness tracking, music playback, and easy access to calls and messages. With our armband, you can seamlessly manage your notifications on the go, ensuring you never miss an important update.

Universally Comfortable Fit: The armband's nylon lycra material is fully adjustable, accommodating arm sizes with a circumference of 17-38cm (6.5-15 inches). No matter your arm size, our armband provides a snug and secure fit.

Perfectly Compatible: Seamlessly integrate the Sportlink Smartphone Sports Armband with your existing Sportlink cases and adaptors. This compatibility allows you to enhance your phone's protection during every workout.
What's Included
1 x Armband Mount with Arm Strap
1 x Extra Wrist Strap
1 x Ring Adaptor