Best Gifts for Golfers Under $30: Cool Tech on a Budget
Oct 31,2023
The holiday season is right around the corner and are you searching for the ideal gift that combines affordability with innovative technology? Look no further! Explore our curated list of the best gifts for golfers under $30, featuring two standout products from Sportlink – the Quick Mount Belt Clip and the Golf Cart Phone Mount. These budget-friendly accessories are designed to seamlessly blend practicality and innovation, making them the perfect gift for any golf or outdoor enthusiast.
1. Sportlink Belt Clip: Keep Your Phone Secure and Accessible
Ensure your smartphone is always within reach with the Sportlink Belt Clip – the perfect accessory for those on the go.
SECURE MOUNTING Experience peace of mind with our patented quick-locking system, allowing you to securely attach your smartphone to your belt, pocket, or backpack with a simple and reliable click.
QUICK TO ATTACH/DETACH Never miss an important call again. Our belt clip's intuitive design lets you swiftly access your smartphone with a press of the blue button, ensuring you stay connected effortlessly. Keep your phone secure and your hands-free with Sportlink!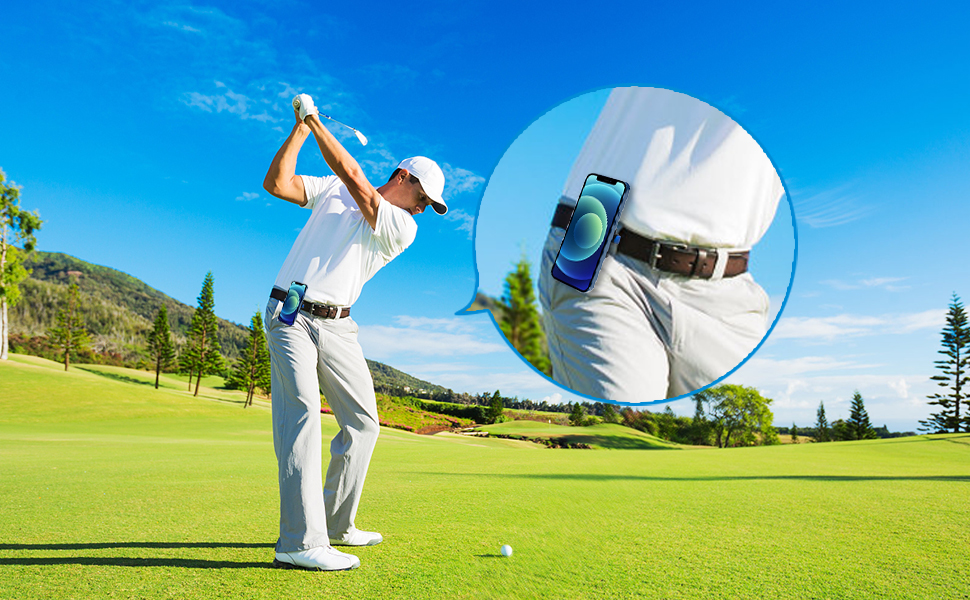 2. Sportlink Golf Cart Phone Mount: Elevate Your Golf Experience
Enhance your golf game with the Sportlink Universal Golf Cart Phone Mount, designed to provide convenience and functionality on the course.
PERFECT FOR SCORING Keep your phone easily accessible for scoring with popular apps like MiScore, SwingU, and GolfShot. Whether you need real-time club tips, GPS guidance, or course information, having your phone at arm's reach ensures you stay on top of your game. Plus, you'll never miss an important call or message.
FILM YOUR SWING Perfect your technique or collaborate with a remote coach by filming your swing using your phone. Mount it to your cart or buggy in either portrait or landscape mode for easy analysis and improvement.
FITS ANY TROLLEY, BUGGY, OR CART The textured anti-slip polyurethane strap accommodates a variety of handle sizes, be it rounded or square. No matter your equipment style, the Golf Cart Phone Mount securely attaches to your trolley, buggy, or cart. With no tools required, it's easy to take with you on golf trips, ready to use on any course and with any equipment. Elevate your golf experience with Sportlink!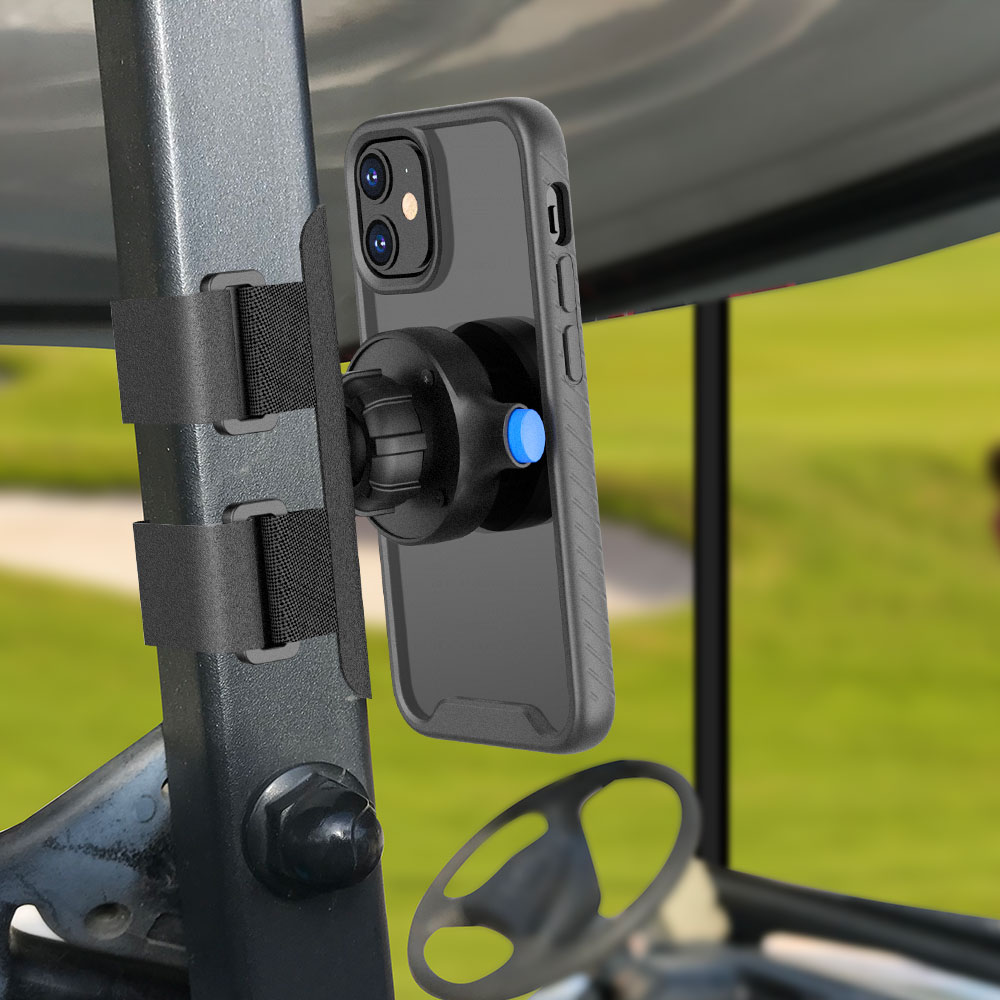 Why Choose Sportlink?
Sportlink is committed to providing high-quality, budget-friendly tech accessories, and the Belt Clip and Golf Cart Phone Mount are no exception. These products cater specifically to the needs of golfers, offering practical solutions to enhance your golfing experience without compromising style or functionality.
In summary, when searching for the best gifts for golfers under $30 that cater to the tech-savvy golfer in your life, the Sportlink Belt Clip and Golf Cart Phone Mount are the perfect choices. Affordable, practical, and designed with precision, these accessories are sure to elevate any golfer's game. Choose Sportlink for innovation that won't break the bank!
Comment